13 October 2023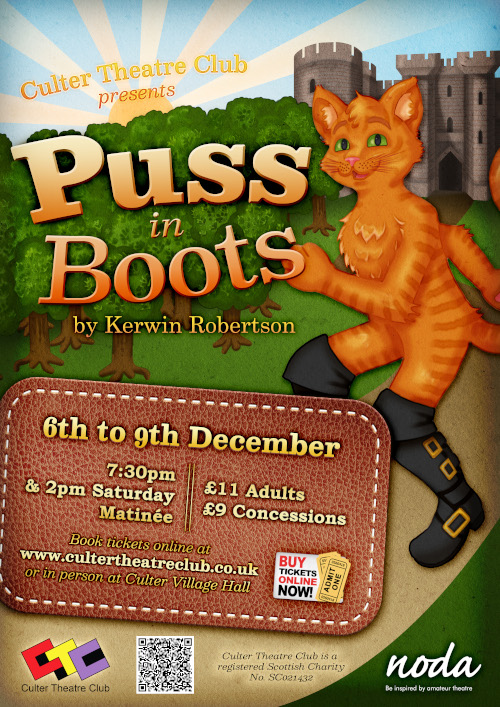 When Jack and his clever cat and loyal companion Puss join together, the dynamic duo sets out on a quest to secure wealth and status and the hand of the lovely Princess Petunia, whilst defeating the money-grabbing Count Grumblegrab and his sidekick Fairy Pernicious and their dastardly plans. With the hilarious brothers Hither and Tither trying to get their girls, and Queen Bendy Wendy not letting King Charlie get a word in edgeways, this heartwarming tale of friendship, perseverance and cunning is brought to life with laughter, music, dance, and delightful surprises.
Join our cast for an unforgettable adventure filled with magic and merriment and make this a Christmas panto to remember!
Tickets are on sale now - but don't delay, as we always sell out fast!
6th-9th December 2023 at 7.30pm and matineé on 9th December at 2pm.
Categories: Panto | Puss in Boots | Tickets
---